Soothing pulses guide your focus
Meditation you can feel.
Core pulses alongside your meditation sessions. Depending on the type of session, the vibrations will guide you in breath technique training or serve as a gentle reminder to help focus your attention.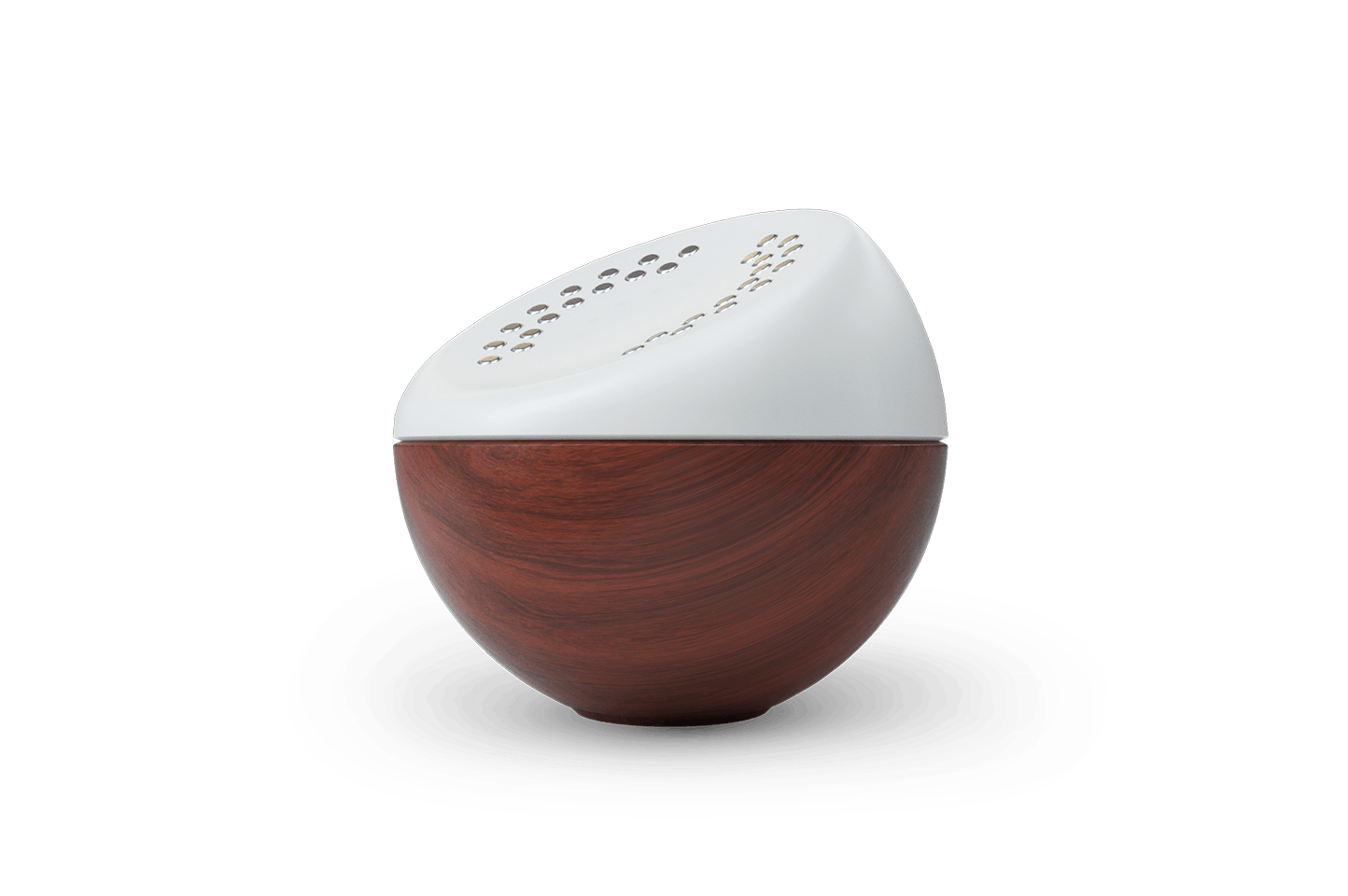 HOW IT WORKS
Pick up Core.
Core is made with natural wood and will stand out on your nightstand or dresser as a reminder to meditate. Simply select a meditation in the app, pick up Core, and place your thumbs on top to begin.
Let Core guide you.
Explore guided meditations and soothing soundscapes in our immersive mobile app. Core vibrates to help you maintain focus and learn new breathing patterns.
See the results.
Core's ECG tracks your heart rate and HRV while you hold it. Get immediate insight into how your body responded to each meditation session.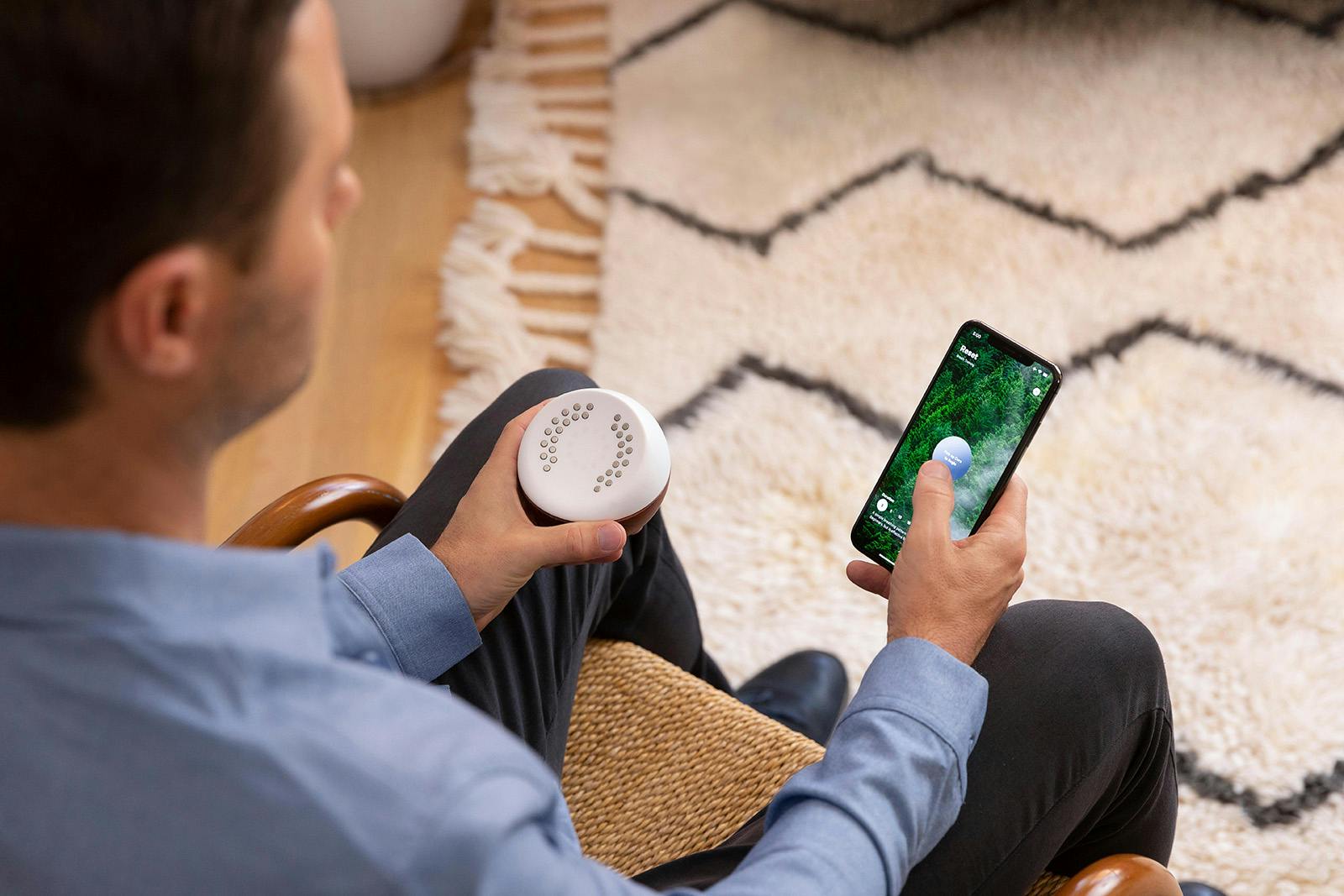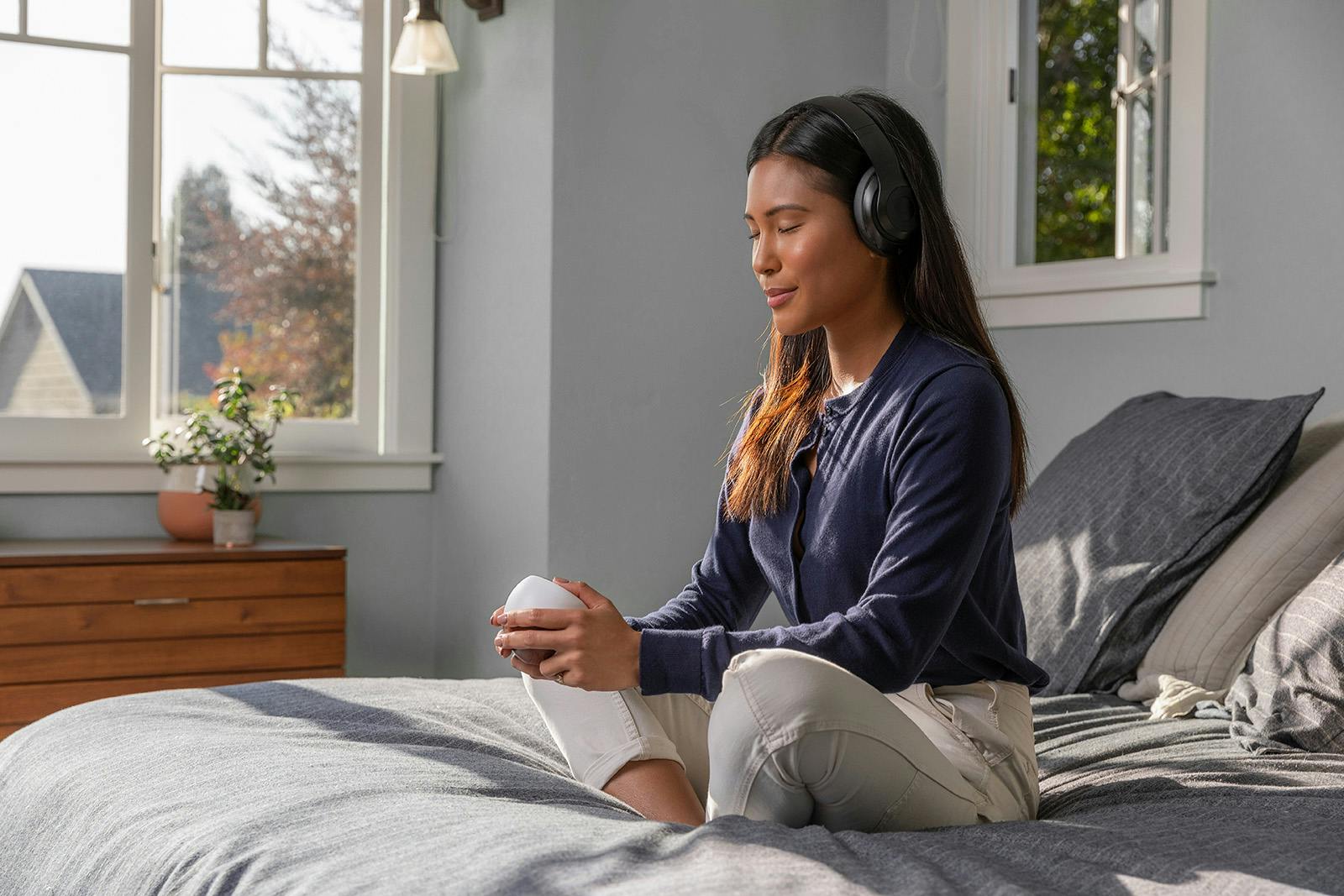 Biosensing technology
Track your stats
Calm
Let's be honest, we could all use this. Get Calm by resting your attention in the present moment and lowering your heart rate. Getting into a relaxed state is a key to almost any meditation practice.
Focus
It's not always about chilling out. Get Focus by doing resonant breathing techniques that increase your heart's responsiveness to your breath. Training this muscle is key to strengthening your resilience to stress.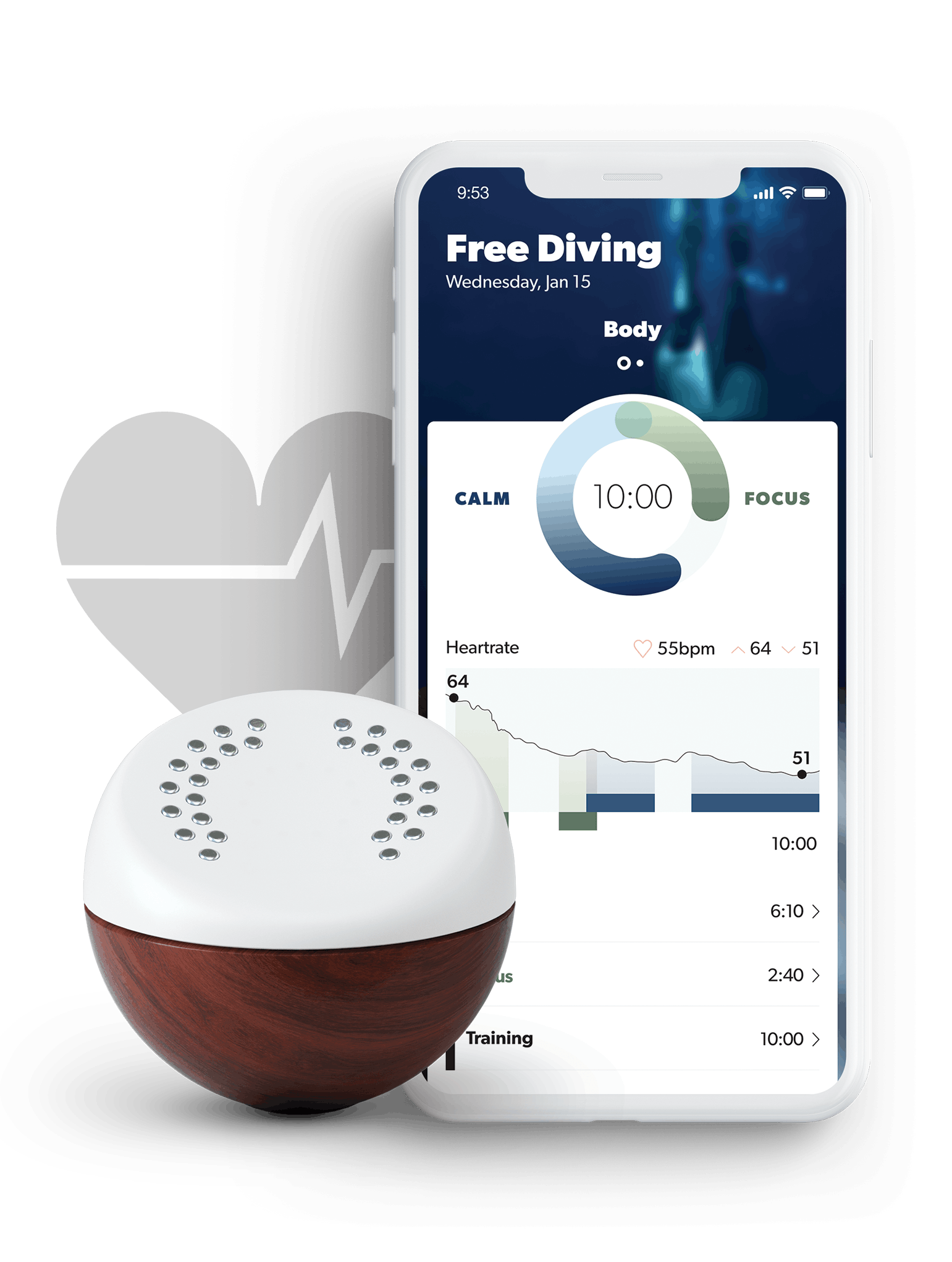 The Core App
Training Library
The Core app comes with a free library of guided meditations, soundscapes, and breath training tracks. Press play to preview.
Breath Training

Learn breathing techniques to calm or energize.

Soundscapes

For when you want to practice on your own.

Core Work

Guided sessions to help you work toward your goals.
The Premium Experience
CORE STUDIO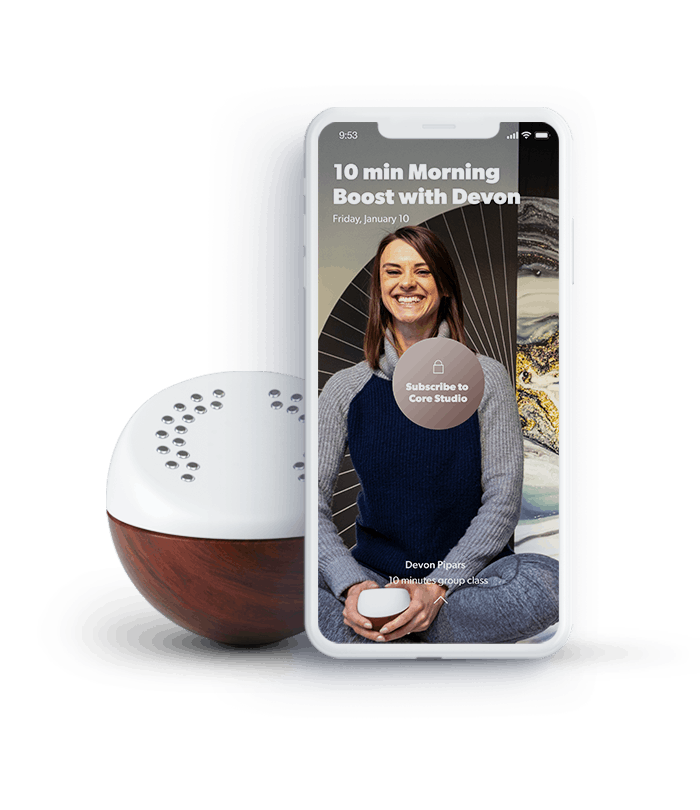 On-Demand Classes
Your Core subscription gives you access to classes straight from our San Francisco studio — never get bored, with new sessions added regularly.
Expert Instructors
Follow along with our favorite instructors to stay inspired and centered. Our instructors come from a variety of backgrounds and bring their personal stories and meditation expertise to class every day.
Sometimes, all you need is a coach to remind you to show up. Find an instructor you resonate with, who motivates you to keep up the good work.

The new way to meditate.
Try 30-Days Risk-Free